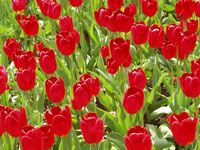 Soft Landscape
What breathes life into a garden are the plants that are planted in it. The sweet smell of a scented rose, the swaying movement of a bank of grasses, the rustle of a clump of bamboo as a breeze passes through.
This is by far the most important part in any garden and one that should have as much thought put into it as the initial design. It is in fact an integral part of the initial design, as the planting of a screen can encourage movement through a space, just as a stunning border can arrest you in a moment.
Plants are an utter joy and with so many options available regardless of the situation, there is no excuse for not having a stunning garden in which one can show them off and enjoy them to their full potential.
Choosing the correct plant for the correct place is an art, various circumstances have to be taken into account such as where the plant is to be positioned, will it have sun or shade, what type of soil will it be in, what the soil pH is, is the ground boggy or free draining. As a trained horticulturist I have an understanding as to a plants requirements and it is this knowledge which is invaluable when it comes to plant selection.
With this in mind every planting plan will have been thought out as to the above criteria, ensuring that the correct plant will be used.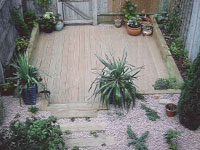 Soft Landscaping carried out includes:
Planting plans
Preparation of beds and borders
Planting